Sakura pasta
1bag (100grams)
This pasta has a lovely cherry blossom shape, colored in beautiful pink using domestically grown bright red Italian beetroot.

The pink color will remain after boiling, making a great topping for salads or complements for soup in a beautiful color finish.

This pasta is specially prepared by low temperature drying giving a sticky texture.
We suggest using this pasta to give an early spring feeling in winter by complementing soup and other dishes.
It can also be used as an accent to packed lunch or other dishes.

In Japan, cherry blossom is also used traditionally wish to wish good luck or congratulation to exam takers. "Cherry blossoms are blooming" means "I passed the exam" in Japan. This is a great tradition to pass on.
Please enjoy our Sakura pasta that gorgeously colors variety of dishes.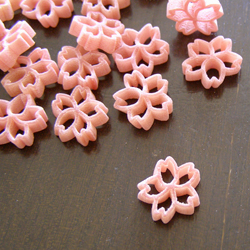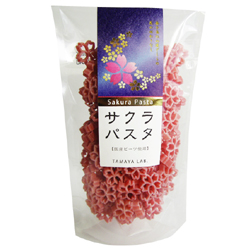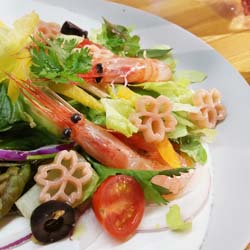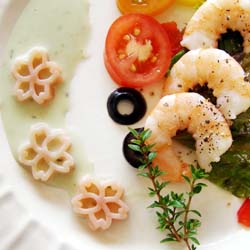 Category
Pasta
Number of meals
1
Contents
100grams
Ingredients
Durum wheat semolina(manufactured in Japan)、Beet paste、Salt
Texture
Soft Hard
Boil time
About 4 minutes
Best before
12 months from month of manufacture
Preservation method
Please store it in a cool, dark place to avoid direct sunlight.
Please consume as soon as possible after opening the package.
Notes
Products containing buckwheat are manufactured on the production line of this product.