Overlapping happiness
1bag (100grams)
This macaroni is made with the technology that Tamaya Seimen is proud of. It is an umbrella fuku motif in Sakata City, Yamagata Prefecture. Wishing for the happiness of those who eat it, you can enjoy five shapes: "Utidenokoduti", "plum", "sea bream", "gourd", and "cloisonne". We use wheat flour milled from Yamagata Prefecture with our own stone mill. Finished in a gentle pink color with beetroot.

Due to long-term drying at low temperature, it does not lose its shape even when boiled, and has a firm texture. You can enjoy "happiness unique to Japan" at the dining table.
It is recommended to accompany salads, soups, gratins, etc. at the Hina Festival and the table where you can enjoy the happiness of Japan.

Please enjoy it deliciously with salad or spicy soup.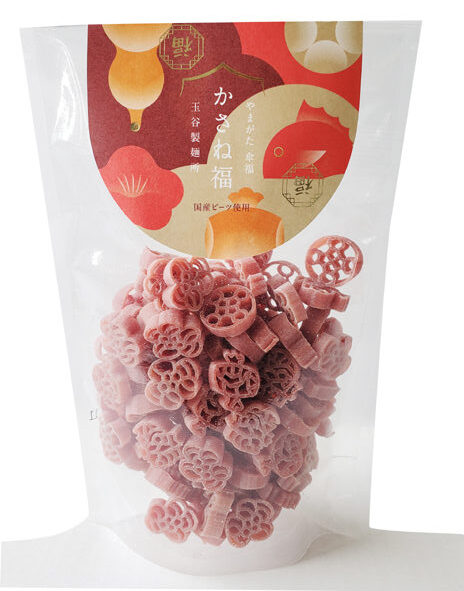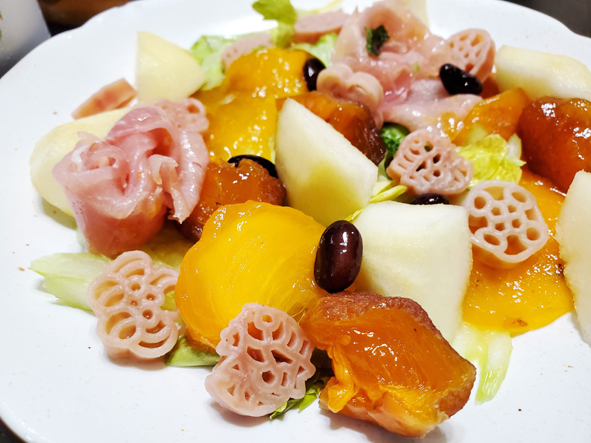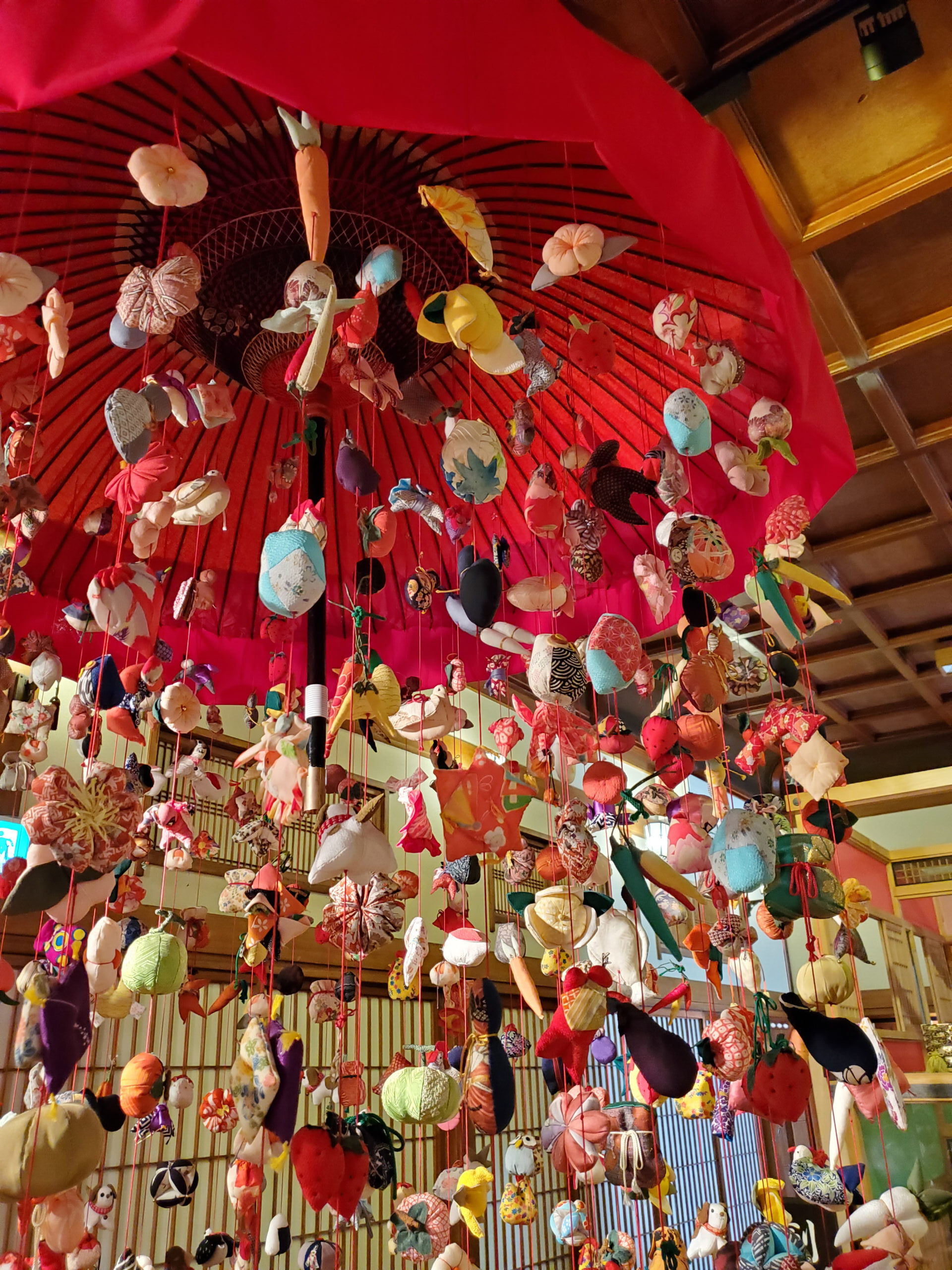 Category
short Pasta
Number of meals
2
Contents
100grams
Ingredients
・Wheat flour (wheat (from Yamagata Prefecture)) /
・beetroot paste (Japan)
・ wheat protein
・ starch
・ salt
Texture
Soft Hard
Boil time
About 5 minutes
Best before
12 months from month of manufacture
Preservation method
Please store it in a cool, dark place to avoid direct sunlight.
Please consume as soon as possible after opening the package.
Notes
Products containing buckwheat are manufactured on the production line of this product.